Jets Fan Goes Crazy After Aaron Rodgers Injury, Yells For Jets To 'Hurt' Josh Allen (VIDEO)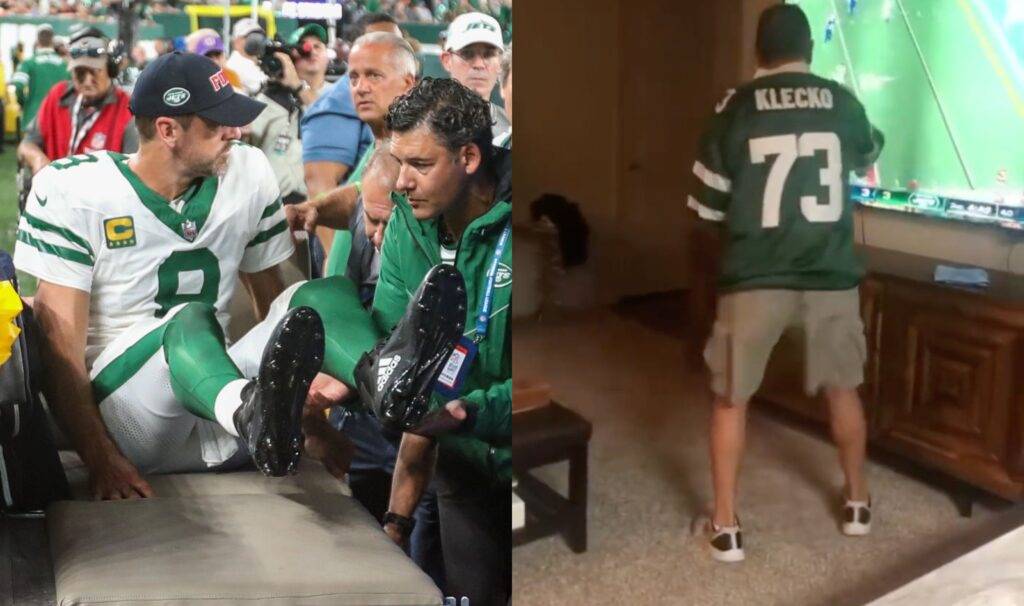 It was supposed to be a magical night for the New York Jets and their long-suffering fanbase. Instead it was a nightmare after they saw Aaron Rodgers go down with what the team "fears" is an achilles injury on the first drive of Monday's game against the Buffalo Bills.
One particular Jets fan was really going through it as he yelled at his wife, telling her she "didn't know about the journey" then yelling at his TV for the Jets to "hurt" Josh Allen and then proceeding to rip off his Jets jersey.
Jets fans are down bad.