DK Metcalf Lays A Completely Unnecessary Dirty Hit On Rams' Ahkello Witherspoon (VIDEO)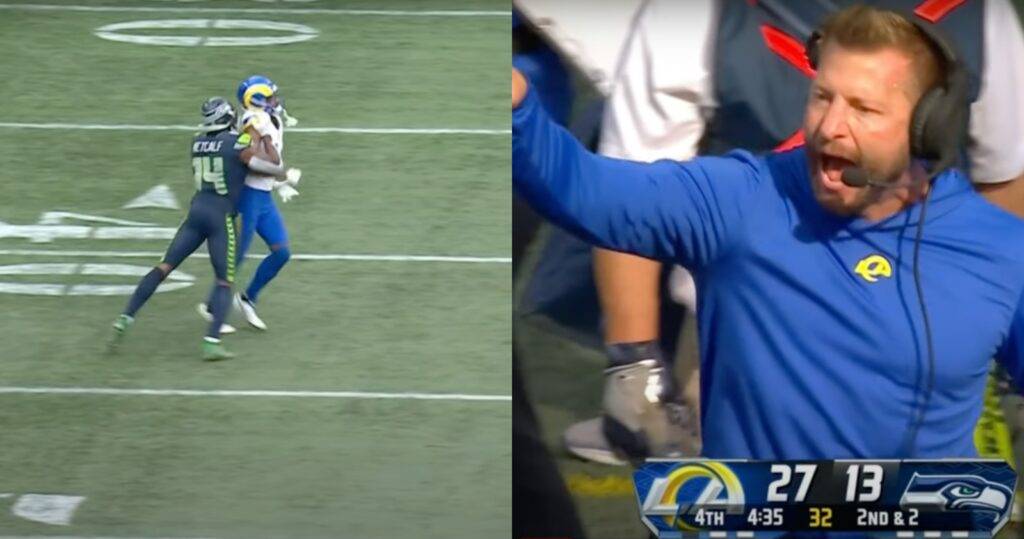 This was completely unnecessary and unquestionably dirty by D.K. Metcalf.
During the 4th quarter of Sunday's Rams-Seahawks game in Seattle, D.K. Metcalf laid a dirty blindside hit on Rams' defensive back Ahkello Witherspoon, who was simply minding his own business and had his back towards Metcalf.
He was issued a 15-yard penalty for the dirty hit but Sean McVay wanted D.K. to get ejected:
The Rams went on to beat the Seahawks and Metcalf can expect a hefty fine in the middle of the week.