Female Commanders Fan Sucker Punches Another Woman During Brawl In FedEx Field Stands (VIDEO)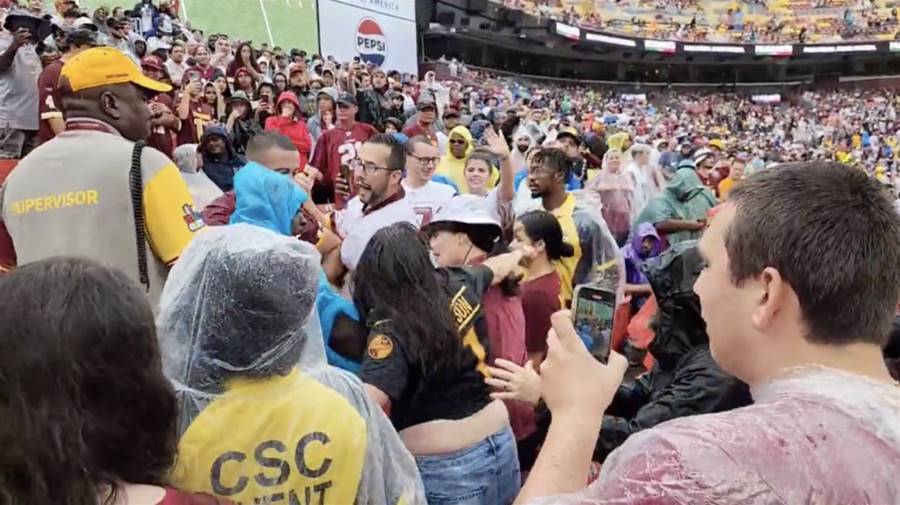 Sunday was suppose to be a happy day for all Washington Commanders fans as they welcome new ownership and celebrate a season where Dan Snyder is no longer in control of their team.
But at least a few of Commanders fans were not basking in the joy of not having Snyder around.
In The FedEx Field stands, an argument between female Commanders' fans broke out which got physical when one female sucker punched another female as she was looking the other way:
As for the game, Sam Howell threw a touchdown pass and ran for another score to make up for two turnovers and the Washington Commanders came back to beat the Arizona Cardinals 20-16 on Sunday.