BREAKING: Travis Kelce Won't Play In Game vs Lions Due to Knee Injury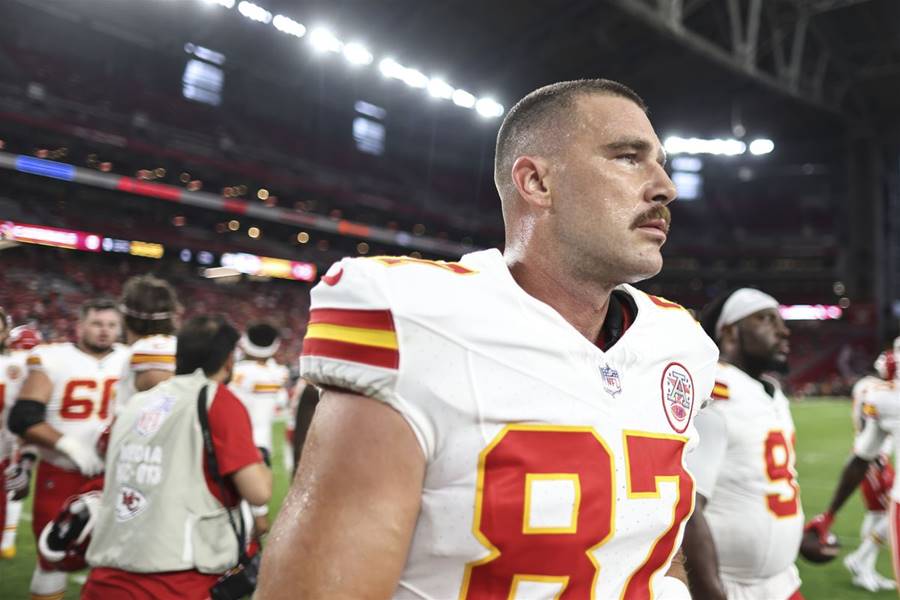 Travis Kelce will not play in the Kansas City Chiefs opening night game against the Detroit Lions because of a hyperextended knee, according to .
Kelce was questionable entering Thursday and the Chiefs gave Kelce an opportunity to work out his knee prior to the start of the game but, in the end, they are going without Kelce:
Kelce was injured in practice on Tuesday. He has missed three games since his rookie season in 2013 but none because of injury. He missed two games when the Chiefs rested many of their starters and one in 2021 when he had COVID-19.
The Chiefs have two other tight ends on their active roster, Noah Gray and Blake Bell. The Chiefs also activated Matt Bushman off their practice squad, and he could be available to play against the Lions.