Shedeur Sanders Calls Out Nebraska HC Matt Rhule After Colorado Win: "He Disrespected My Pops" (VIDEO)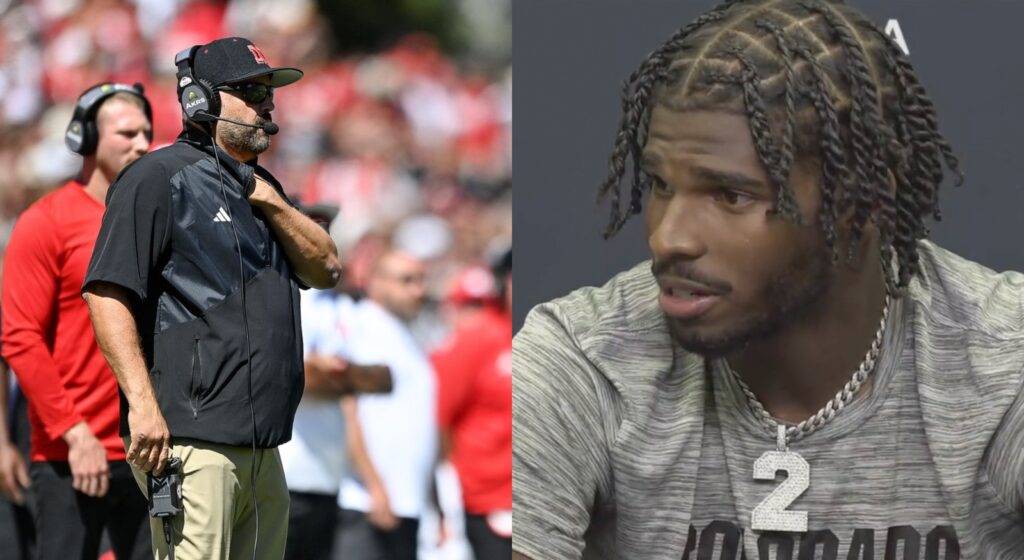 Shedeur Sanders and the Colorado Buffaloes tore Nebraska apart on the field and off the field during the postgame press conference.
While speaking to the media, the Colorado Buffaloes star quarterback made it known that today's 36-14 victory over their rivals was "extremely personal," thanks to their head coach, Matt Rhule.
Shedeur also called out Rhule and the Cornhuskers for trying to stand on the team's logo before the game.
Back in the spring, Rhule said, "I hear other schools saying they can't wait for today (Saturday)—the transfer portal—I can't wait to coach my guys." The comment didn't specifically call out CU but was about them and everyone knew it.
Earlier in the week, Rhule threw some more shade towards Coach Prime, saying he wouldn't have "a camera following me around" as a head coach.
Shedeur Sanders has established himself as a Heisman Trophy contender after recording a 77.5% completion rate, 903 yards, six passing touchdowns, one rushing touchdown, and one interception over his first two games at Colorado.