Kadarius Toney Deleted His Twitter Account After Miserable Performance vs Lions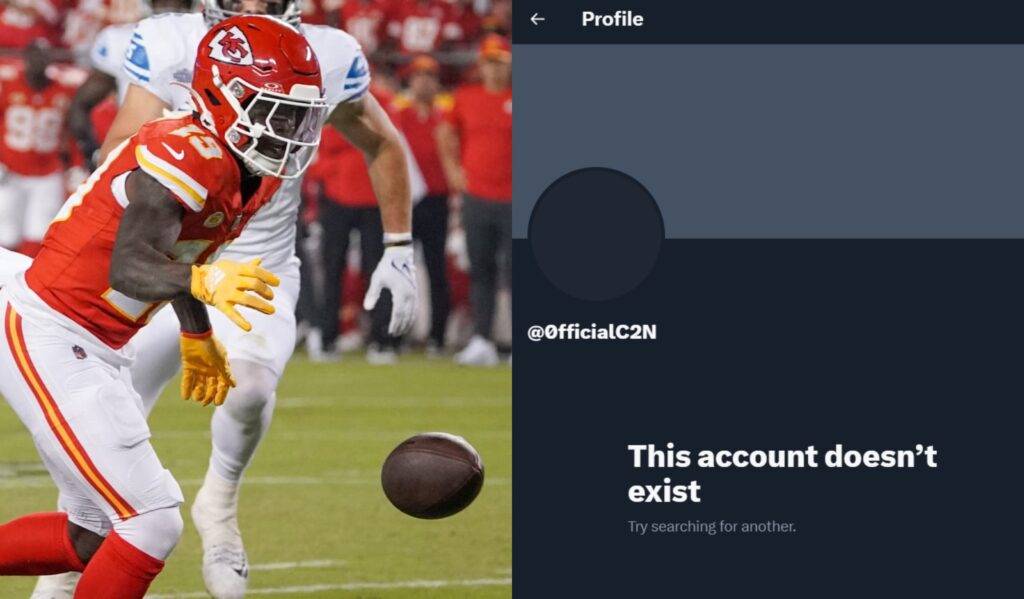 Kadarius Toney has never been shy to go at it with fans on Twitter/X — specifically New York Giants fans — but following his disastrous performance against the Detroit Lions on Thursday night, Toney was nowhere to be found.
In fact, people on Twitter who tried to find Toney's Twitter/X account discovered that the Chiefs wide receiver had deleted his account:
Tough way to go out.
Toney had multiple drops during the Chiefs, 21-20 loss to the Lions, including one that went right through his hands and into the hands of Lions' safety Brian Branch, who returned the ball for a pick-six.
Later in the fourth quarter Toney had another key drop that cost the Chiefs an opportunity to get into field goal range to kick a potential game-winning kick.
It was a rough night overall for the Chiefs but Kadarius Toney's drops have overtaken what could be some serious issues with the Chiefs roster. Their defense struggled to stop the run, the Chiefs offensive line couldn't stop Aiden Hutchinson from getting pressure on Patrick Mahomes and worst of all, it wasn't just Toney, who struggled to catch the ball. Skyy Moore, the team's second round pick in 2022 also had a drop himself.
Sure adding Travis Kelce back to the mix will help and eventually Chris Jones will show up but there seems to be some cracks with the Chiefs roster that the great Patrick Mahomes might not be able to overcome.