Dan Campbell Gave An Awesome Victory Speech With A Mouth Full Of Chewing Tobacco After Lions Beat Chiefs (VIDEO)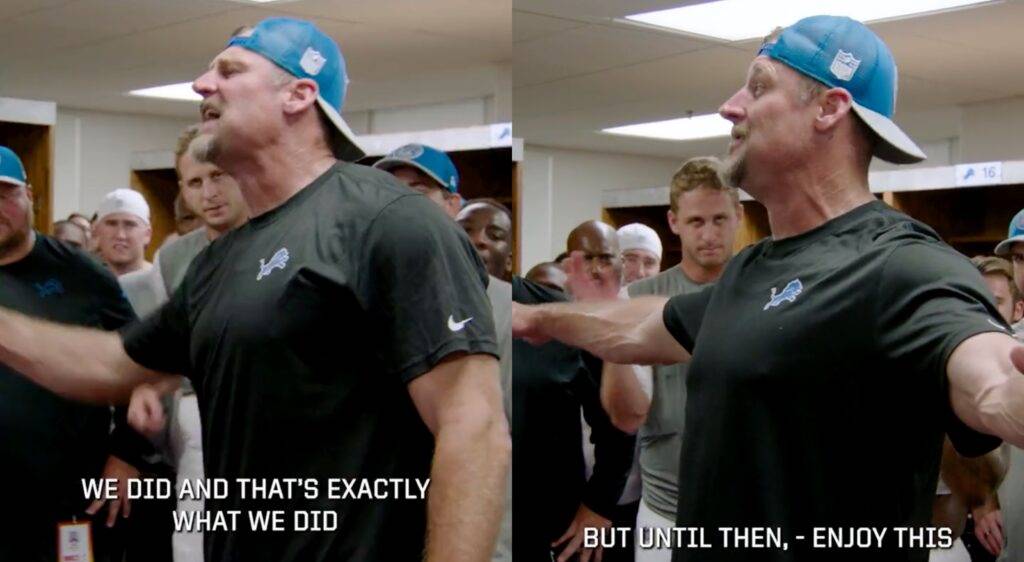 The vibes are just different in Detroit and it's in-large part due to the culture that head coach Dan Campbell is building in the Motor City.
The culmination of work that Campbell put in over the years showed on Thursday when the Lions went into Arrowhead and knocked off the Kansas City Chiefs on their banner night.
The Chiefs were without Travis Kelce and Chris Jones but it doesn't diminish what the Lions accomplished.
After the game, Dan Campbell gave an awesome postgame speech to his team in the locker room with a mouth full of chewing tobacco.
The Lions are built for this.