Hot Mic At Bills Press Conference Catches Bills Reporter Ripping Stefon Diggs (VIDEO)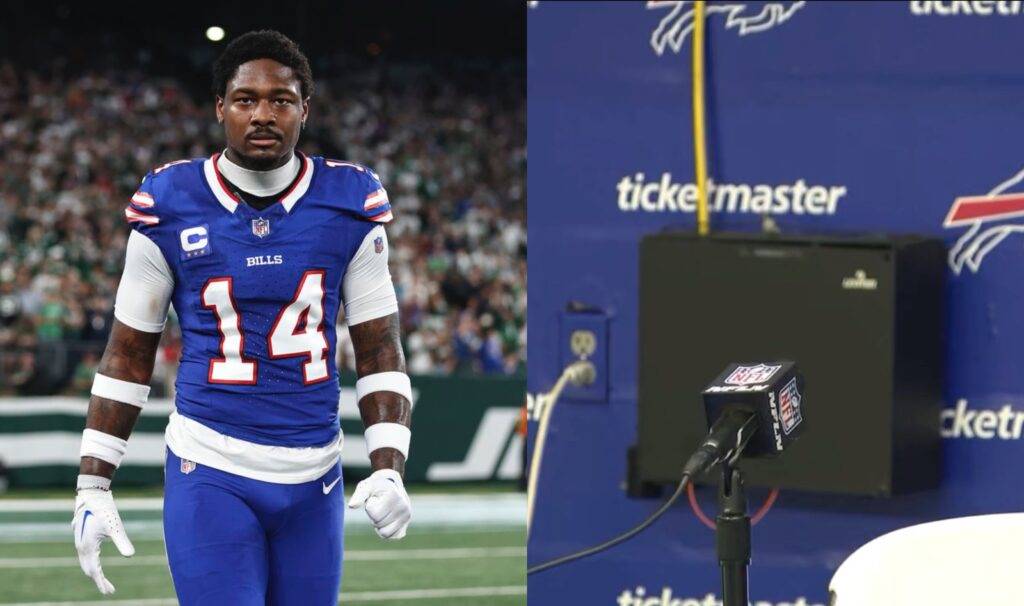 The Buffalo Bills completely choked away the game against the New York Jets on Monday Night Football, losing in overtime. Then a day later, owner Terry Pegula was accused of making some serious racist comments in a lawsuit filed by former NFL Network reporter Jim Trotter.
Just as things were settling down and the Bills could focus on their on-field performance, here comes another distraction. A female reporter was caught on a hot mic talking trash about Stefon Diggs saying he does what he wants and will tell the reporter to Get the "F" out of his face.
Strange stuff going on in Orchard Park.