play iconThe triangle icon that indicates to play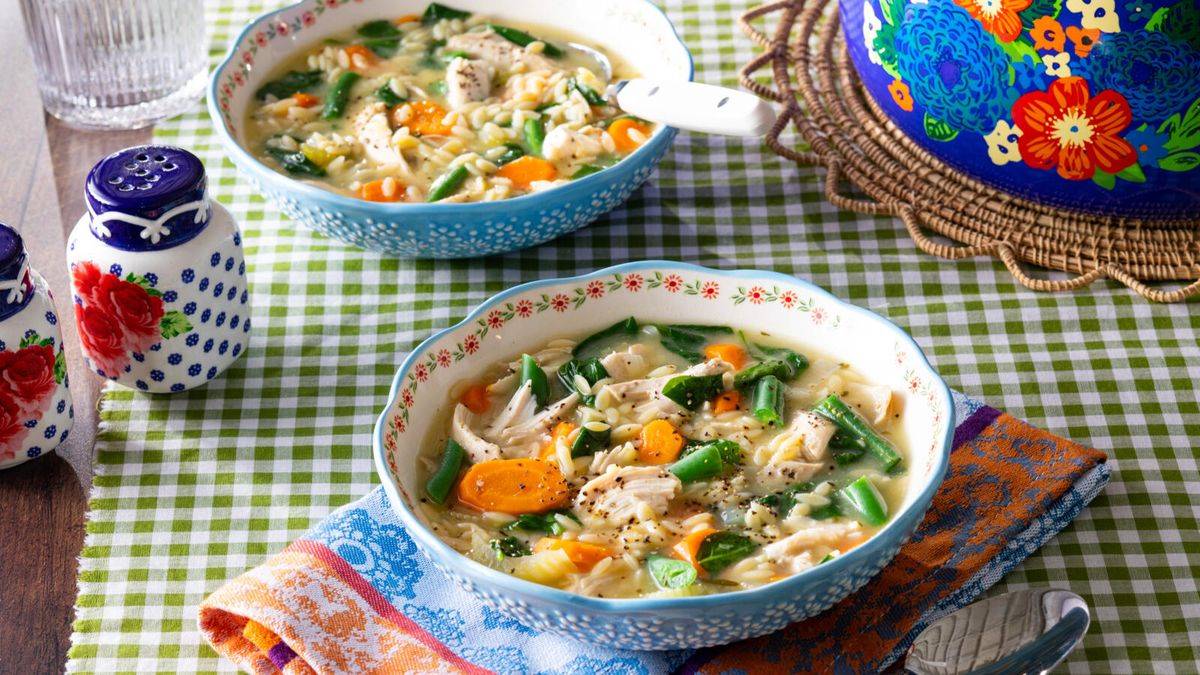 Regardless of how many people you're hosting for  there's bound to be leftover . Instead of the usual (and expected) , make something equally comforting that you can stretch over a few days: turkey soup. Filled with turkey, vegetables, and orzo pasta, this is an easy recipe comes together in less than an hour. Plus, it's the perfect lunch or dinner to serve lingering out-of-town guests. Throw in a fresh, and for dunking. Everyone will be impressed! 
How can I give my turkey soup more flavor?
Herbs are a great way, and this recipe uses rosemary, thyme, and oregano. Though optional, fresh lemon juice is also highly encouraged to give the soup a bright, almost Mediterranean-like vibe to balance all the traditional and super-savory holiday flavors. Have leftover green beans and roasted carrots? Chop them up and throw them in! When it comes to reinventing leftovers, anything goes.

Can you use turkey stock instead of chicken stock?
Be our guest! Turkey stock would be delicious in this soup. You can also use vegetable stock if that's what you have on hand. Any will do just fine!
How long is leftover turkey soup good for?
Soup can be stored in an airtight container in the refrigerator up to four days. Without the orzo, the soup can be frozen up to three months. Stir cooked orzo into the rewarmed soup just before serving. 
Can you substitute the turkey?
You can and should make this soup beyond just the holiday season. Cooked and shredded or diced chicken can be substituted. Rotisserie chicken works particularly well.