Don't miss it! Ranking Five Leonardo DiCaprio and Martin Scorsese Movies:Titanic wasn't the best.
By the early 1990s, Hollywood yearned for the next Robert De Niro or Jack Nicholson to break through. Of course, these two legendary leading men were still prominent in the top-flight movie reel, but a fresh face certainly wouldn't go amiss for the fast-approaching generation. The face to fill that spot was that of one . 
DiCaprio first entered global consciousness in 1993, the year of his breakout roles in , in which he acted opposite Robert De Niro, and , where he somehow dodged an Oscar portraying Johnny Depp's titular character's developmentally disabled brother.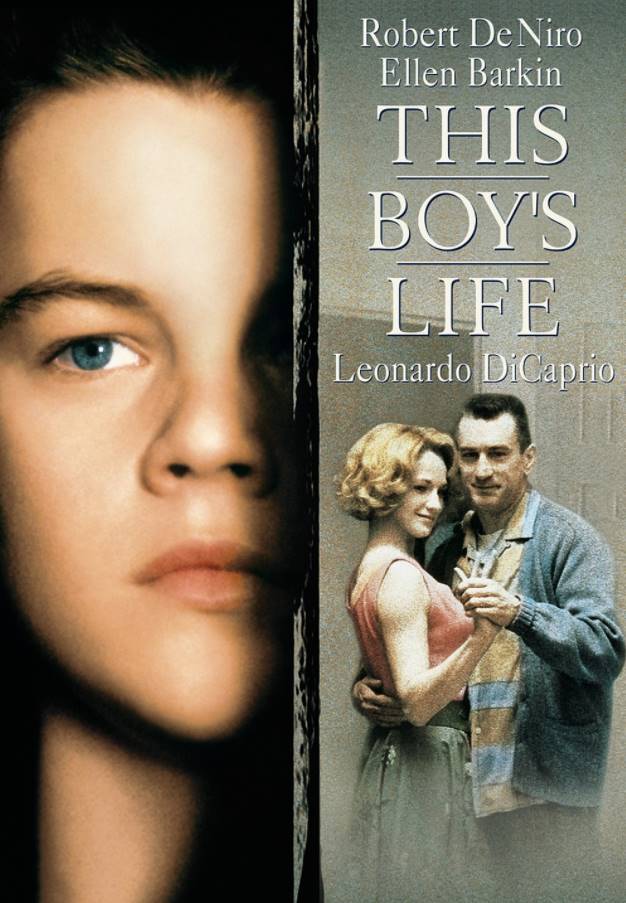 By the turn of the millennium, DiCaprio was the cream of the crop thanks to his iconic role in James Cameron's . However, the young pin-up sought to shed his associated romantic hero image at this juncture. Following an appearance in Danny Boyle's broadly panned  in 2000, DiCaprio fell under Martin Scorsese's searchlight, courtesy of his  castmate De Niro, just in time for 2002's . 
"I got into this business , so I wanted to see everything he had ever done, and that led to this guy called Martin Scorsese that he had worked with a lot, and he is basically the greatest director around," DiCaprio once told . "I became a huge fan of their movies, and ever since I was 16 years old, they have been my mentors, my icons and my heroes in the business."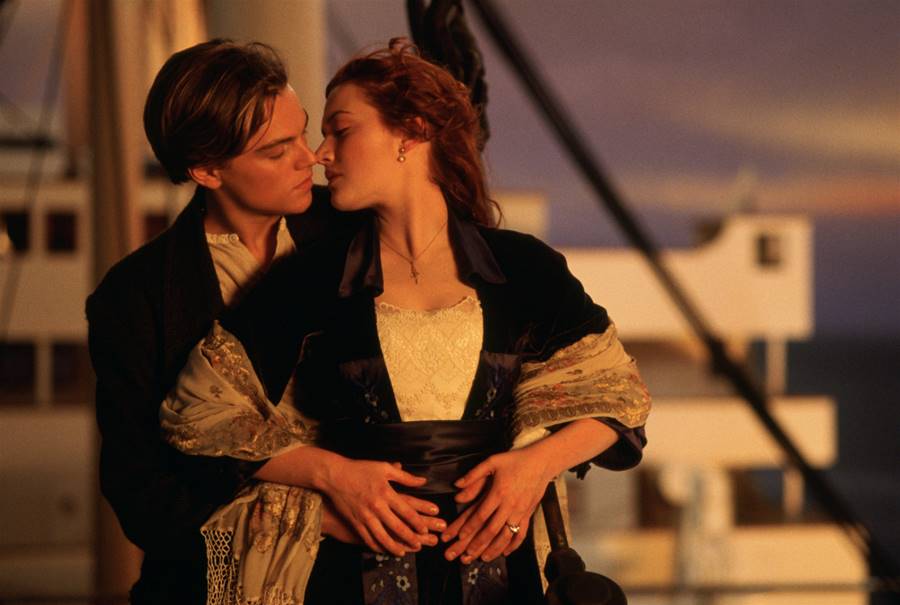 Following the success of , in which DiCaprio starred alongside the evil butcher, Daniel Day-Lewis, Scorsese took DiCaprio under his wing as he had done with De Niro in the '70s. This new partnership would boast a run of highly successful and thematically diverse films, namely , ,  and . 
Today, we're taking a look back at these five brilliant collaborations to rank them in order of greatness. 
Ranking Leonardo DiCaprio and Martin Scorsese collaborations: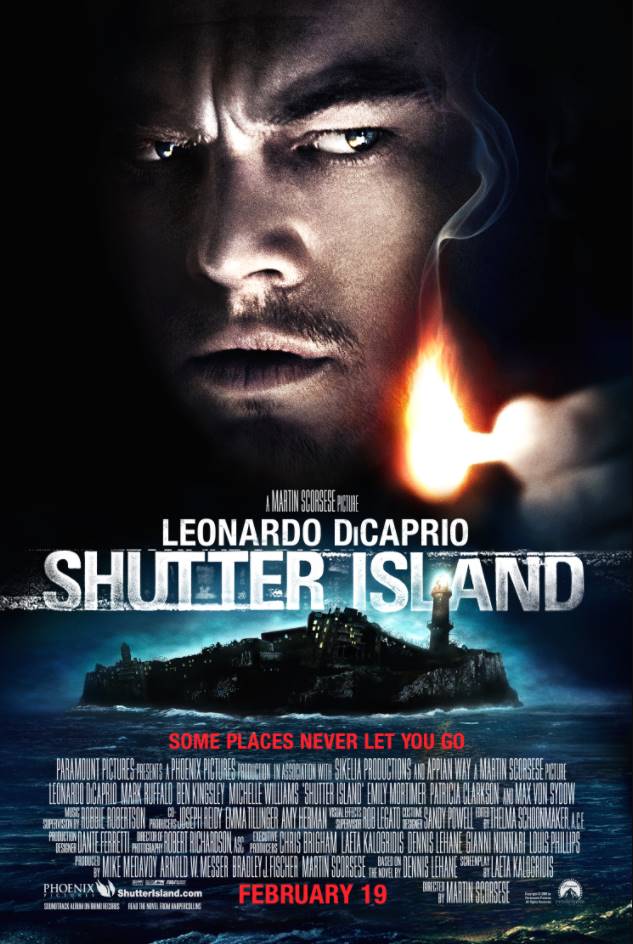 5. Shutter Island (2010)
With such a strong group of films, it feels wrong to describe as the worst of the DiCaprio and Scorsese collaborations, but by a hair's breadth, it regrettably sits in that position. Set in 1954, the story follows DiCaprio's character, Deputy US Marshal Edward 'Teddy' Daniels, who visits a psychiatric facility on Shutter Island with his deputy after a patient is reported missing.
The movie's intense, noir atmosphere puts the audience on edge from the off as we doubt the intentions of the facility's lead psychiatrist, portrayed by the perfect villain actor Ben Kingsley. The gritty plot eventually has the audience struggling to figure out whether the facility should be shut down or if DiCaprio should be held on the island for closer inspection. 
As a psychological thriller, the movie deviated slightly from Scorsese's trodden path of crime dramas and biopics. The creepy story is fraught with twists and turns, buoyed by yet another fantastic performance from DiCaprio. The misdirection central to the ultimately harrowing story felt slightly contrived and unrealistic, but the entertainment value can't be faulted.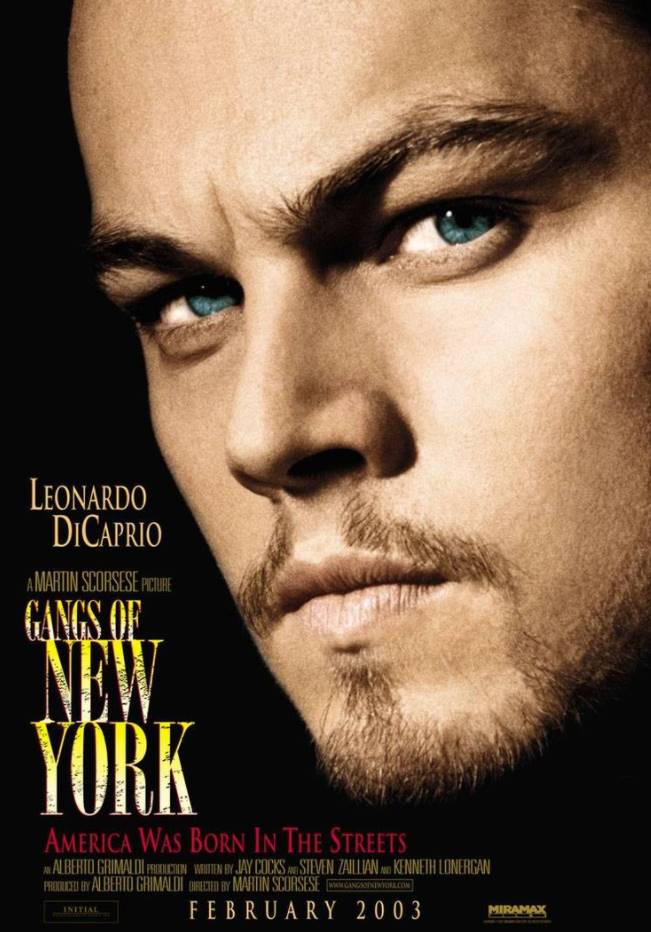 4. Gangs of New York (2002)
marked DiCaprio and Scorsese's first collaboration. Set in 1863 New York City, the movie is a fictionalised account of the real-life, warring gangs operating in the city in the 19th century. The city's major rift between the Catholics and Protestants reaches a head just as an Irish immigrant group begins Civil War draft riots. 
With excellent scriptwriting and Scorsese's deft directional command, the movie was a resounding success, receiving ten Academy Award nominations yet taking home zero trophies. If the movie was worthy of an Oscar statuette, it would be for Daniel Day-Lewis' frightening portrayal of Butcher Bill, the unhinged and violently entertaining leader of the Protestant Confederation. 
Besides Day-Lewis' performance, the movie was also worth the watch because it gives a fascinating account of such a pivotal yet widely unaddressed detail of America's evolution. If I were pressed for criticism, I would argue that some elements were difficult to believe for a plot based on historical events, thus giving the movie a degree of insincerity.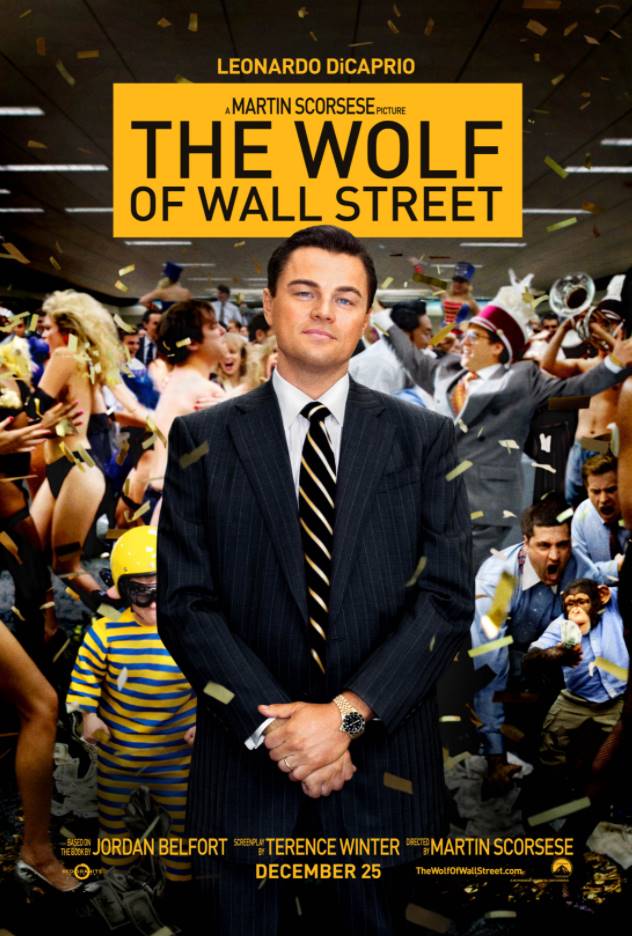 3. The Wolf of Wall Street (2013)
Scorsese consolidated his position as the ultimate master of the biopic in 2013. Once again, he commissioned DiCaprio's bulletproof acting prowess, this time following the white-knuckled life of Jordan Belfort. The story follows the titular stockbroker's meteoric rise to expendable wealth after founding Stratton Oakmont. 
Alongside his business partner Donnie Azoff (portrayed by Jonah Hill), Belfort slips into a decadent lifestyle fraught with drug-fuelled parties and adultery. Inevitably, the walls begin to collapse on the firm as the FBI closes on its fraudulent operations. 
Scorsese decided to helm this biopic with a strong comedic edge to present the lavish lifestyles of the Wall Street elite. However, this never fully eclipses the severity of the crimes and makes for a wholly entertaining 180-minute movie that feels much shorter thanks to its whistlestop pace – a welcomed return to the cocaine-fuelled .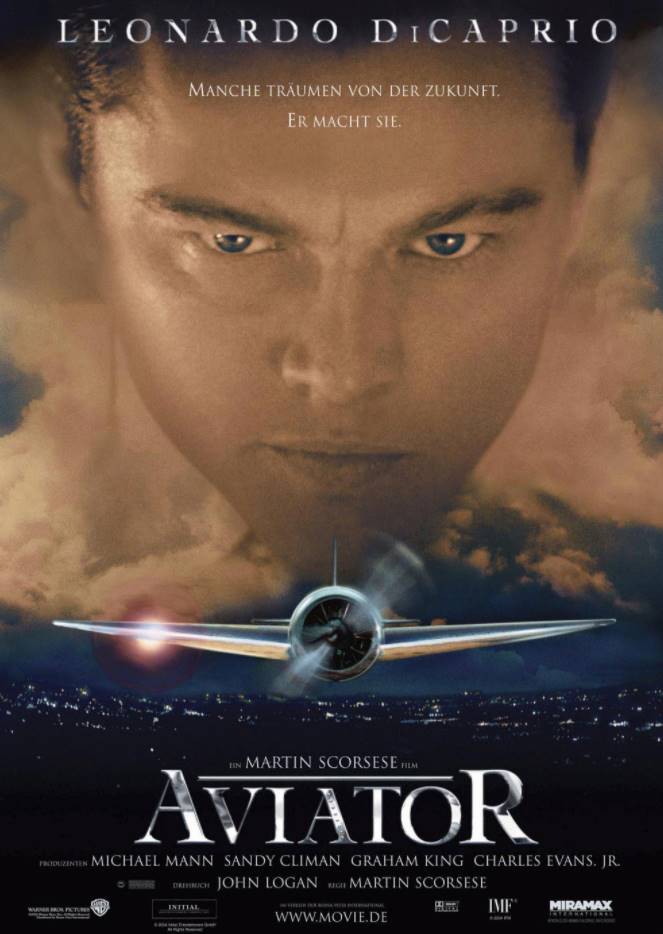 2. The Aviator (2004)
Following the success of , DiCaprio and Scorsese regrouped. This time, Daniel Day-Lewis wouldn't be on screen to take the limelight.  is a biopic that follows the remarkable life of Howard Hughes, the legendary American entrepreneur who followed his childhood dream: "When I grow up, I'm gonna fly the fastest planes ever built, make the biggest movies ever, and be the richest man in the world."
Scorsese and DiCaprio worked together to create one of the most visually spectacular and accurate biopics in recent memory. Through a retro colour-filtered lens, the audience is taken back in time on a rollercoaster of highs and lows as Hughes grapples with rival businesses and the FBI. While it's perhaps not as comically entertaining as , is a nose hair ahead for intense artistic edge. 
During the premiere of 2012's , DiCaprio was asked by a  reporter to name his favourite role. "If I had to choose one, it would probably be , playing Howard Hughes," he replied. "It's a different set of circumstances when you're able to say to yourself, 'You know, someday I'm going to play this character,' and then you get to develop it. And I got to develop it for over eight years, and then the great Martin Scorsese got to direct me in it. So that's the one I'm probably the most proud of."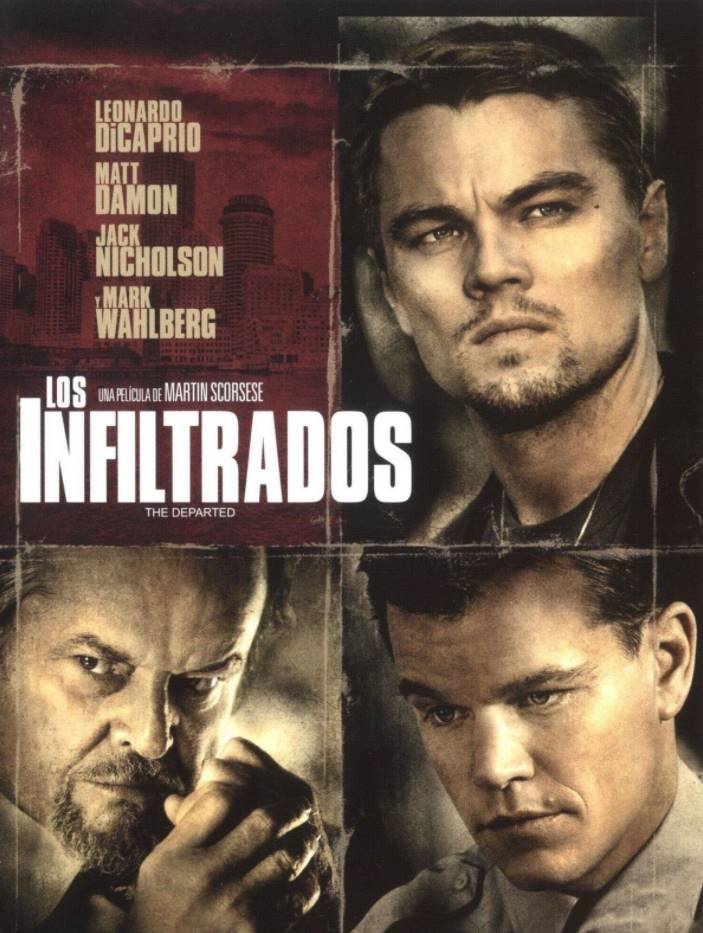 1. The Departed (2006)
I'm sure very few would argue against appearing at the top of the pile. This powerhouse of modern cinema was a critical and commercial success, earning four Academy Awards: 'Best Director', 'Best Picture', 'Best Film Editing' and 'Best Adapted Screenplay Writing'. The movie was a particularly pivotal moment for Scorsese as it was somehow his first 'Best Director' win. 
For this classic crime drama, Scorsese called on a heavy-weight cast, including DiCaprio, Jack Nicholson, Matt Damon, Mark Wahlberg, Martin Sheen, Ray Winstone, Vera Farmiga and Alec Baldwin. The cast walk the audience through the gritty realism of Irish Mob operation and FBI corruption in Boston. 
The tense and ultraviolent plot is given perfect vibrancy by a wealth of acting talent. This converges with pinpoint direction and scriptwriting from Scorsese and William Monahan, respectively, keeping the audience on the edge of their seats through the fast-paced rollercoaster of many twists and turns. Many regard  as one of the greatest movies of all time, and it's certainly a contender for Scorsese's greatest offering.