Jennifer Lopez wears nothing but 'Ben' necklace and a towel in no-makeup video
The "Shotgun Wedding" star's post highlighted her JLo Beauty skincare line — specifically, the That Jlo Glow Brightening & Firming Serum ($79) which promises to "visibly firm and brighten the skin instantly and over time for that ultimate JLo Glow."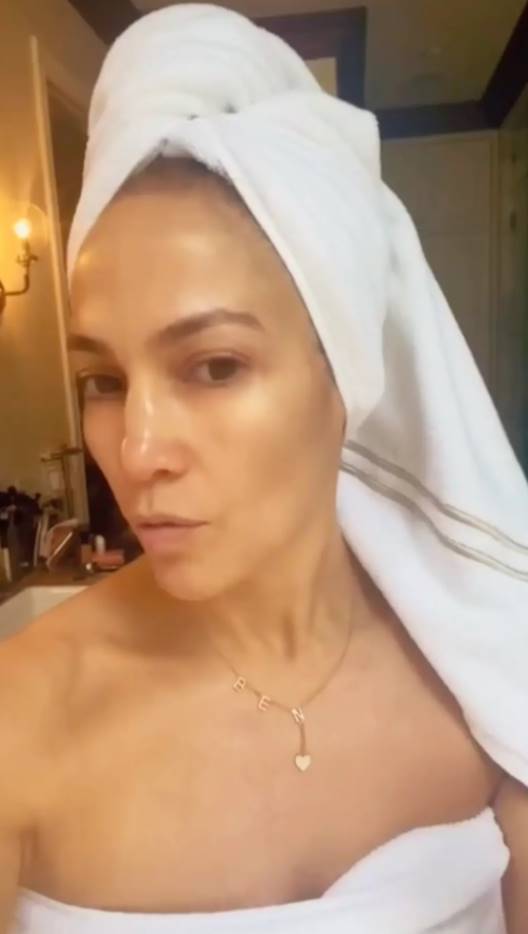 Jennifer Lopez showed her love for her husband with her necklace.jlo/Instagram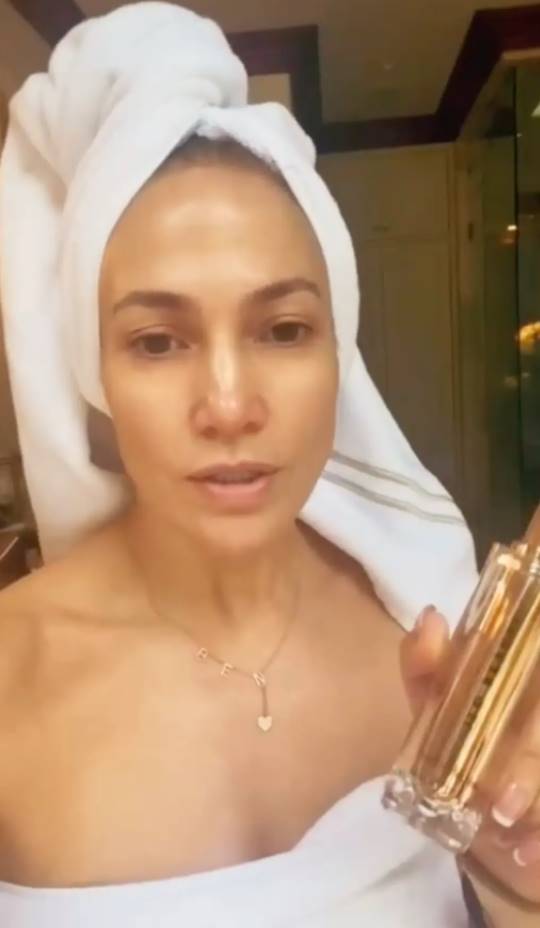 Fans might have loved the necklace, but they complained about the filter she was using.jlo/Instagram
However, followers were distracted, since she was literally wearing her heart on her chest.
"All I can see is the necklace BEN! 😍" one fan commented.
"I love that Necklace. The heart hanging at the end of the name! Jen needs to ID her clothes and jewelry," another wrote.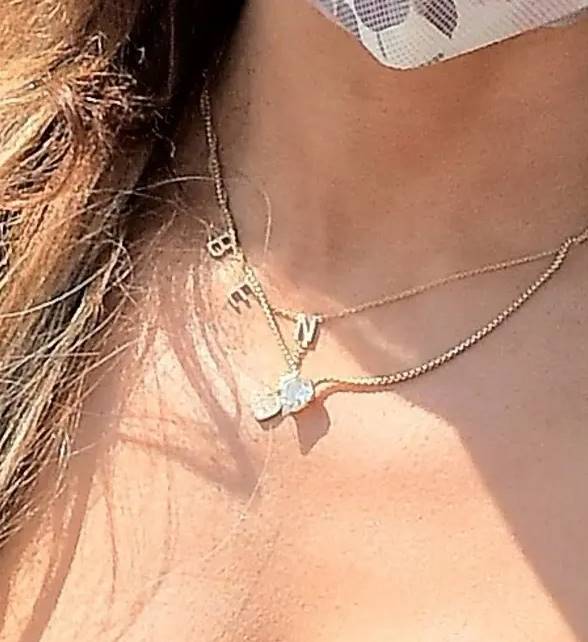 Lopez was first spotted in the jewelry while shopping in Monaco.Spread Pictures / SplashNews.com
"Is it just the glow serum or could it also be the hot husband?" a third follower quipped. 
Some, however, took issue with the fact that the mom of two was promoting her skincare line while using an Instagram filter.
"I love JLO but this video is [sic] still has filter," one called out.
Lopez and Affleck caused quite a stir when they reunited.jlo/Instagram
What do you think? Post a comment.
"This woman will legit use a filter on her video and then try to hock a cheap skincare product as the reason for her 'natural glow,'" another person pointed out.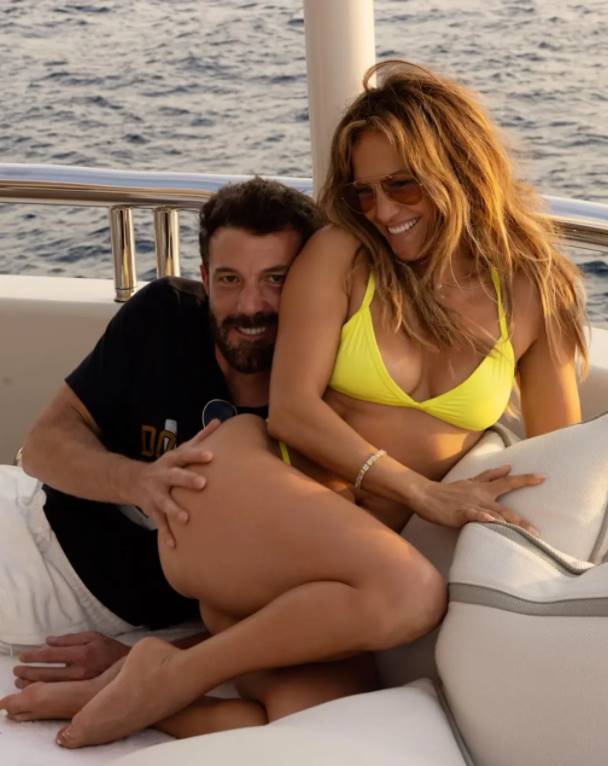 This isn't Lopez's only piece of sentimental sparkle dedicated to her spouse; she's also been spotted wearing a custom Jennifer Zeuner Betty Nameplate Necklace (from $176) with "Jennifer & Ben" spelled out in script, as well as a diamond "Mrs." necklace.