Iowa State Lose Game 10-7 To Ohio After Referees Rule Made Field Goal 'No Good' (VIDEO)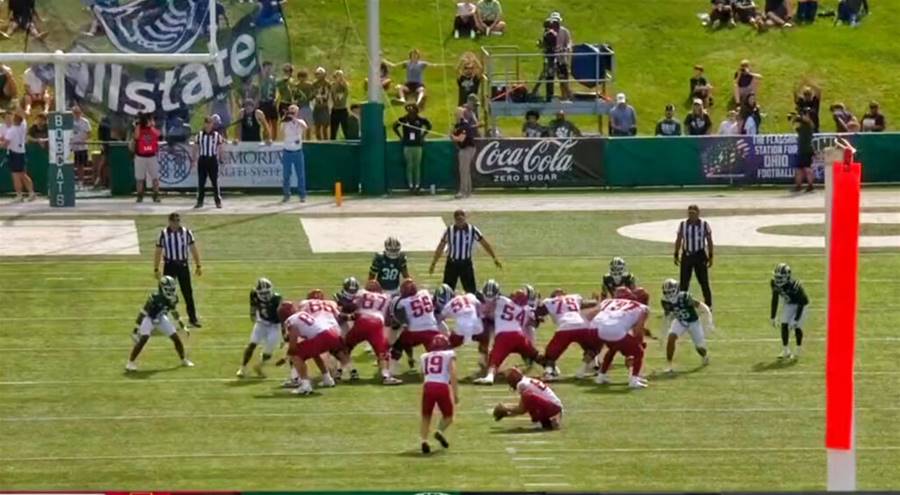 Referees cost Iowa State a chance get a win on Saturday over the Ohio Bobcats because they don't know what a field goal that goes to the uprights looks like.
The Cyclones were upset on the road, losing 10-7. However, the loss is probably down to a controversial ruling that saw them miss out on three points.
Trailing 10-0 with 7:26 remaining in the fourth quarter, Iowa State's kicker scored a 37-yard field goal. The attempt was adjudged to have been missed.
At first glance, it does appear as if this one is 50/50. But a closer look shows the ball clearly sailing between the uprights:
The ruling on the field stood, strangely enough. And the Cyclones are now 1-2 to start the season on a controversial 10-7 loss.