Chandler Jones Says Raiders Sent Las Vegas Crisis Response Team To His House After Troubling Instagram Posts (VIDEO)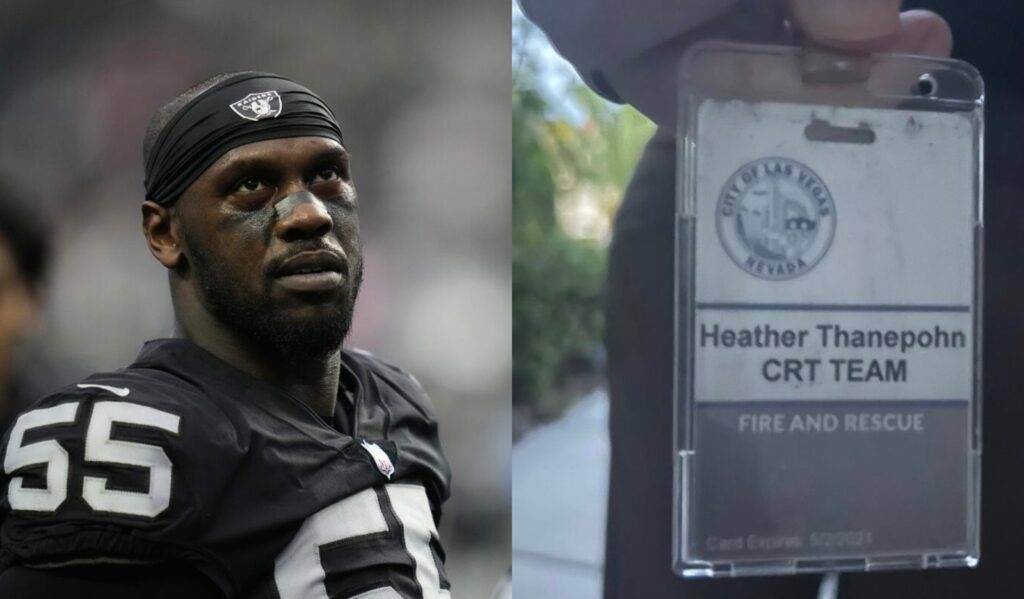 Las Vegas Raiders defensive end Chandler Jones posted on Instagram that the team sent a Crisis Response Team to his house after he called out the organization on social media earlier this week.
The 33-year-old posted the badge of Dr. Heather Thanepohn, the clinic manager of the Las Vegas Crisis Response Team, on his Instagram story Wednesday and said she was directed to his home by the Raiders.
Jones criticized the team on social media on Tuesday in a series of Instagram story posts after allegedly not being allowed into the team's facility. He said he does not want to play for Josh McDaniels and ripped the organization for not being communicative with him.
McDaniels met with the media on Wednesday and described Jones' absence as a "personal situation."
Jones signed a three-year, $51 million contract with the Raiders in March 2022. He recorded just 38 tackles and 4.5 sacks last year in what was, arguably, the worst full season of his career.
The four-time Pro Bowler has recorded 112 sacks over the course of his career, ranking third among all active players.
Prayers up for Chandler Jones..