play iconThe triangle icon that indicates to play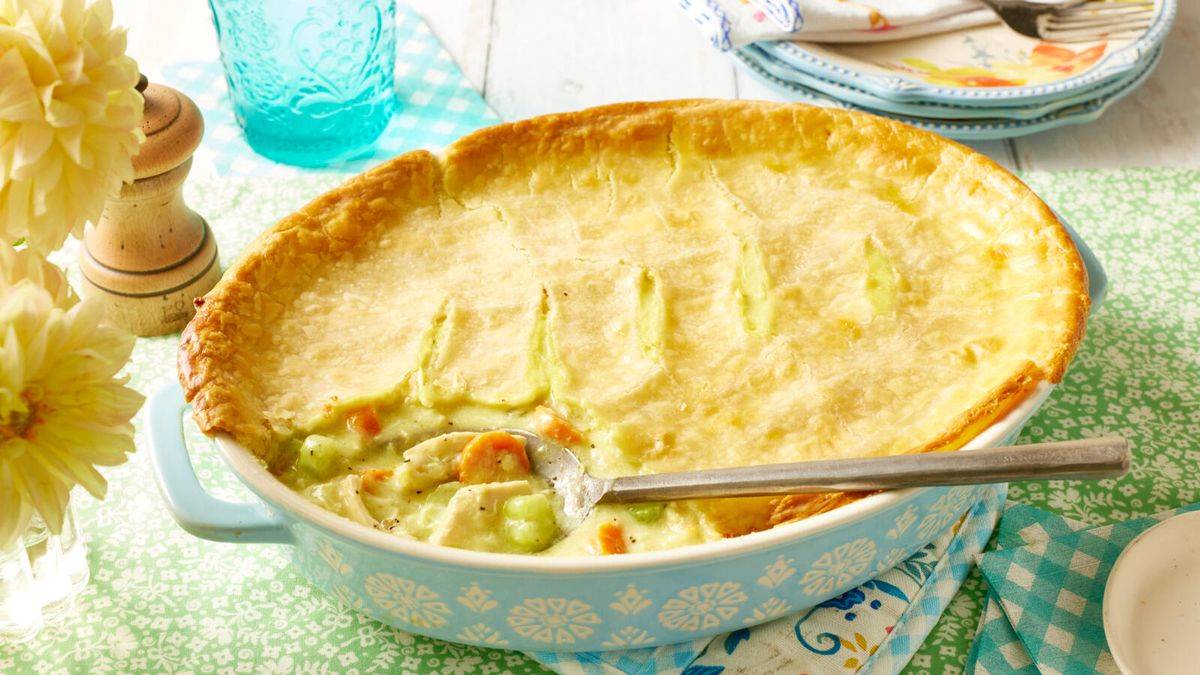 It doesn't get much better than a classic . It just doesn't. It's that broth-y gravy… that golden, crisp crust… those tender, flavorful vegetables.
Gosh, gosh, gosh. Times a million. Infinity.
Here's one I made awhile back. What I love about this pot pie recipe is you can right then and there, or you can use (or even ) if you have it. You can whip up a  just for the occasion… or you can use a crust you might have languishing in the freezer. Chicken pot pie doesn't have to be a huge ordeal! Try it the next time you're craving a hearty dish that will keep your whole family happy.
Here's how I make this classic. Yum!
What is the sauce made of in chicken pot pie?
Butter, flour, broth, a little heavy cream, and a splash of white wine, if that's your kind of thing. I also like adding some turmeric, salt, pepper, and thyme for more flavor. 
What do you serve with chicken pot pie?
There's meat, vegetables, and the crust already there, so it doesn't technically need a side. But if you want to go the extra mile, some would be divine! You could also a do a big . 
How do you thicken chicken pot pie filling?
Adding flour to the chicken and vegetable mixture will set it up for becoming thick and creamy once you pour in the broth. Just let it simmer for a few minutes until it thickens. But if you've already added the broth and realize it's too thin, you can always make a slurry to stir in. Stir a tablespoon of cornstarch into 2 tablespoons of cold water and add it to your filling mixture to thicken it.