Prince Harry, Meghan Markle 'splash $2500-a-night on ritzy hotel' for Invictus Games
Fit for a prince.
Prince Harry and Meghan Markle are reportedly set to stay in a swanky $ 2,500-a-night suite at one of the fanciest hotels in during this year's Invictus Games.
According to the Duke and Duchess of Sussex have chosen one of the nicest suites at the city's .
The room reportedly has a terrace that looks out over The Rhine and there is an expansive amount of space for security to guard the couple as they rest and relax.
The Hyatt Regency's other amenities include a spa, a fitness gym and luxurious restaurants that offer international fare.
The Invictus Games are set to run from Sept. 9 until Sept. 16.
Harry, 38, and Markle, 42, are expected to stay in the city for around eight days.
The former actress will be meeting up with her man in Düsseldorf this week after he jetted out early from their home in Montecito, Calif.
The Invictus Games founder just appeared in the United Kingdom for the on Sept. 7 and subsequently went to his late grandmother Queen Elizabeth's grave at Windsor the following day.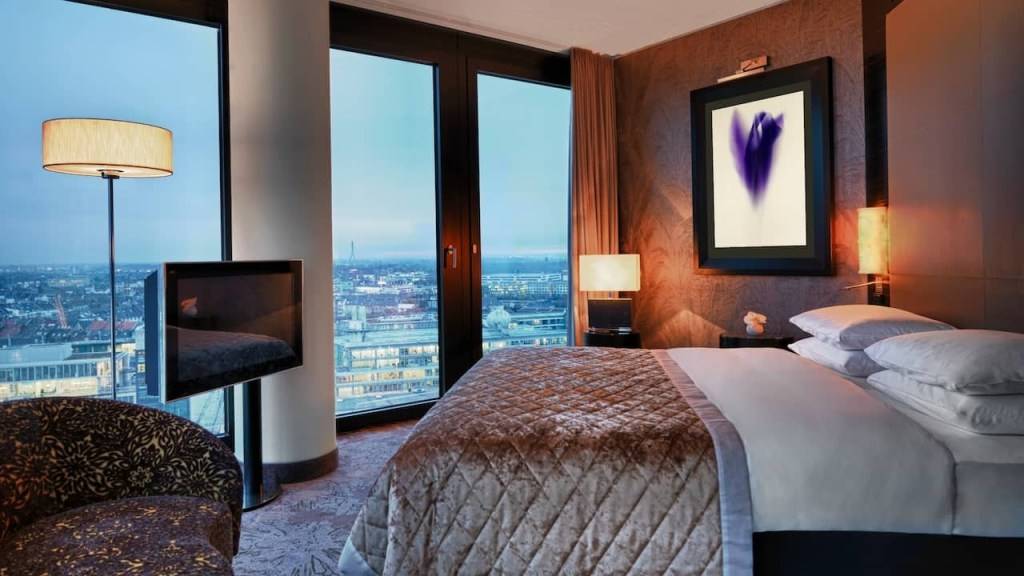 He then flew to Germany on Friday evening to kick off the charity games, which sees 500 wounded servicemen and women from 21 countries take part in 10 sports tournaments.
Saturday's opening ceremony featured songs from "Thrift Shop" crooner Macklemore, as well as a speech from Harry himself.
On the final day of the games, Markle will host an "emotional" farewell show for families and competitors, according to the German publication .
The last day of the games is also the date of the prince's 39th birthday and Rita Ora is set to perform at the closing ceremony.
The Invictus Games was created in 2014 by Harry as a multi-sport event for wounded servicemen and women and is styled after the .
The "Suits" star and the ex-military man made their  when they were still dating in September 2017 at the games. Markle had stopped by the matches' opening ceremony in Toronto, Canada.
The next day, the pair were seen holding hands at a wheelchair tennis tournament. They later married at St George's Chapel in Windsor in May 2018.