Deion Sanders Responds To Criticism From Colorado State HC Jay Norvell: "They Messed Around And Made It Personal" (VIDEO)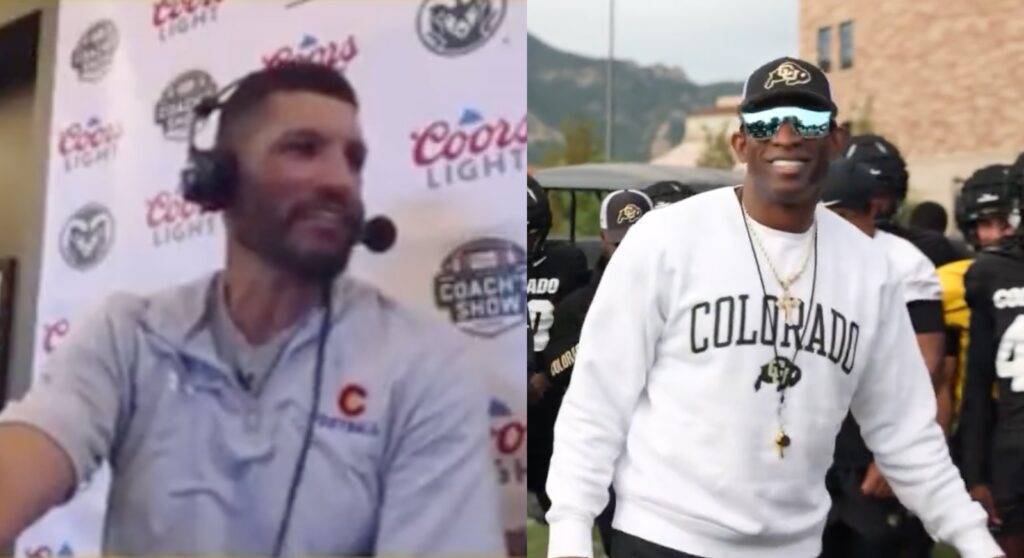 Why on Earth would Colorado State head coach Jay Norvell think it would be a good idea to criticize Deion Sanders ahead of their rivalry game on Saturday night?
Appearing on his weekly show, Norvell criticized Deion Sanders' habit of wearing a hat and/or sunglasses during his news conferences, saying:
The comments drew applause from the live audience and the show's host, Colorado State football radio voice Brian Roth, and it didn't take long for the remarks to make their way to Sanders.
Coach Prime has made it clear over the past two weeks that the Colorado Buffaloes have been keeping tabs on what has been said about legendary NFL cornerback and his program.
"I keep the receipts," Sanders said after the Buffaloes' season-opening victory against TCU.
Colorado (2-0) already has doubled its win total from last season and enters Saturday's Rocky Mountain Showdown game ranked No. 18 in the AP poll. Colorado State (0-1) lost its season opener, 50-24, to Washington State.