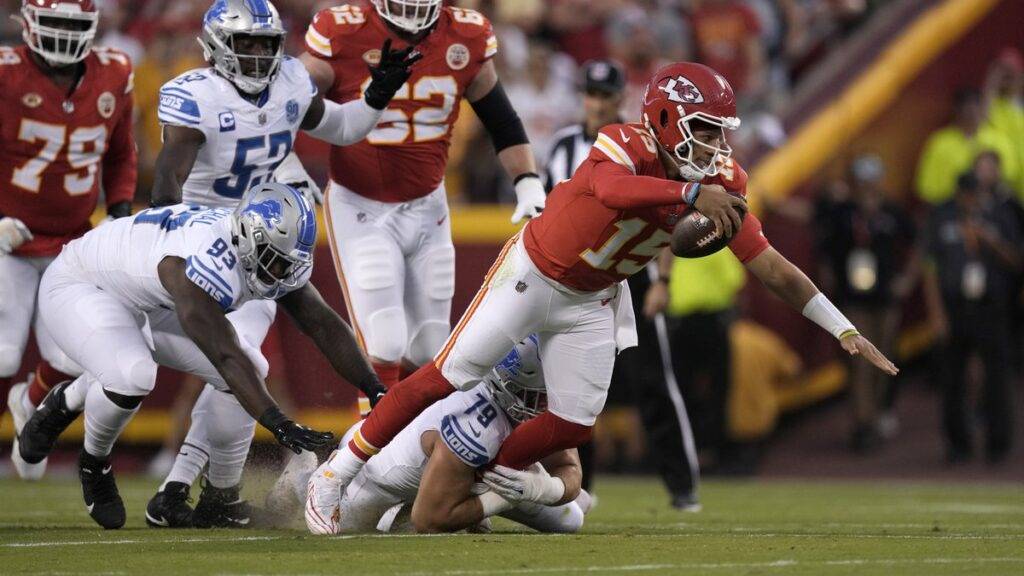 The NFL remains king.
The NFL Kickoff Game between the Detroit Lions and Kansas City Chiefs drew an average of 26.8 million viewers across NBC and its platforms, up 24% from last year's season-opening between the Buffalo Bills and Los Angeles Rams, .
Viewership peaked in the second quarter at 29.1 million, with 27.1 million still tuned in for the Lions game-winning drive in the fourth quarter.
A 35 share for the game was NBC's largest for any regular-season game since "Sunday Night Football" started airing in 2006. The ratings in Kansas City were predictably huge, with an 81 share of televisions in the market.
Per NBC, the streaming numbers were particularly big, at 2.8 million viewers across Peacock, NBC Sports Digital and NFL Digital platforms, beating three Super Bowls to become NBC's second-most streamed game ever (behind only Super Bowl LVI in 2022).
Football is back!