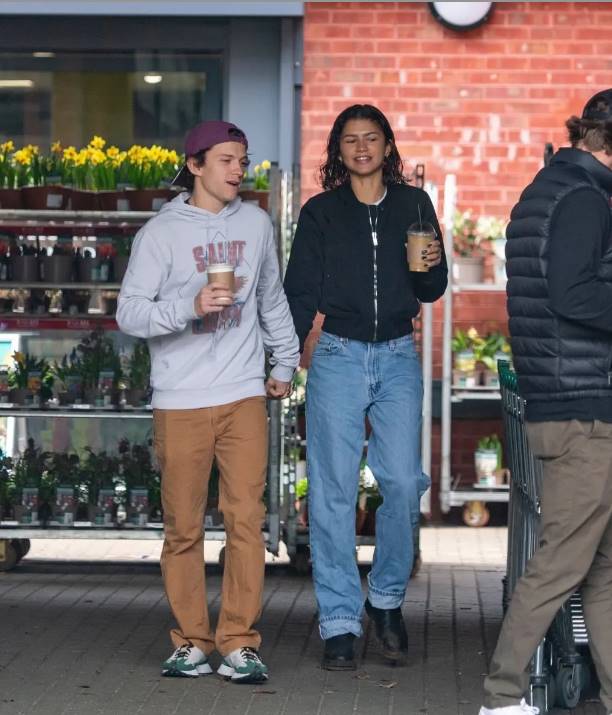 Tom Holland and Zendaya enjoyed a coffee date in London on Wednesday afternoon.
Tom Holland and Zendaya looked cozy during a coffee date in London on Wednesday afternoon.
The couple was photographed holding hands after grabbing cups of joe and groceries at a supermarket. 
Holland, 26, dressed casually in a gray hoodie and loose-fitting khakis paired with a maroon baseball cap worn backwards and comfy-looking sneakers. 
Meanwhile, Zendaya, also 26, ditched her signature glam red-carpet style for equally understated threads.
She wore a black bomber jacket and baggy jeans with black platform shoes.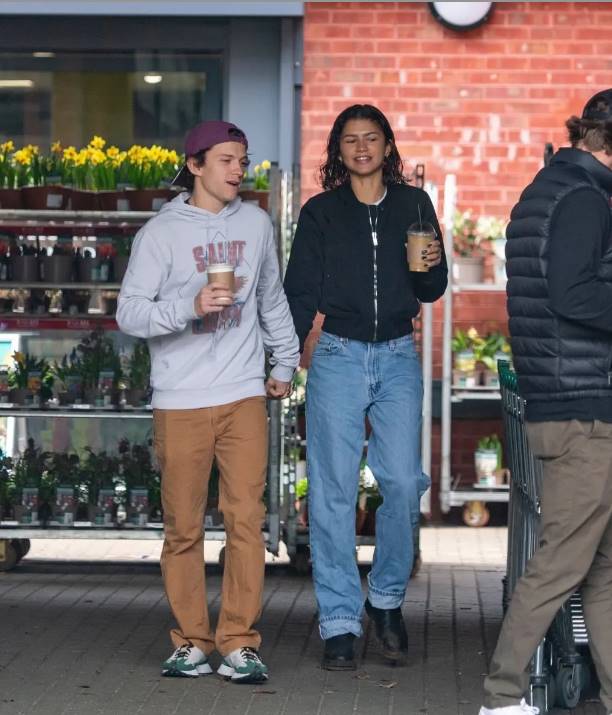 The couple appeared cozy while holding hands.splash/Backgrid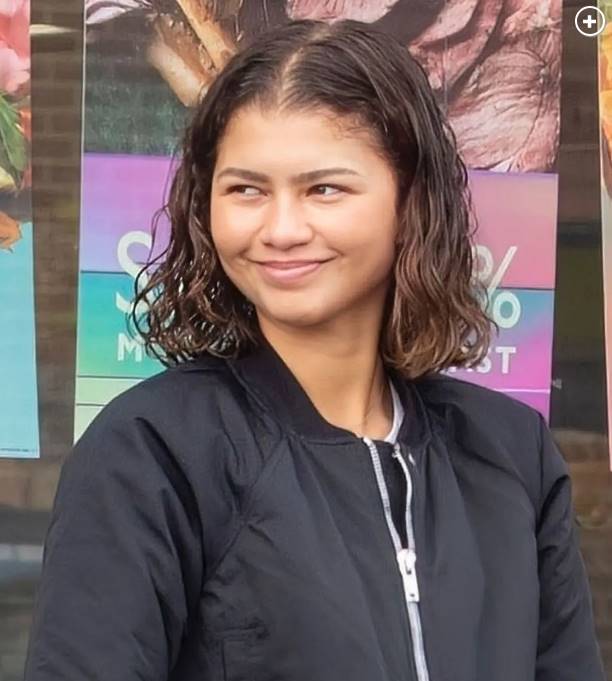 Zendaya ditched her usual glam attire for the casual daytime outing.splash/Backgrid
The Spider-Man: No Way Home co-stars seem to be spending time across the pond to visit with Holland's loved ones in his native United Kingdom. 
On Sunday, they were spotted taking a leisurely stroll with the actor's parents, Nikki and Dominic Holland. 
The foursome — who were seen smiling throughout their daytime outing — bundled up in outwear to walk the family's dogs.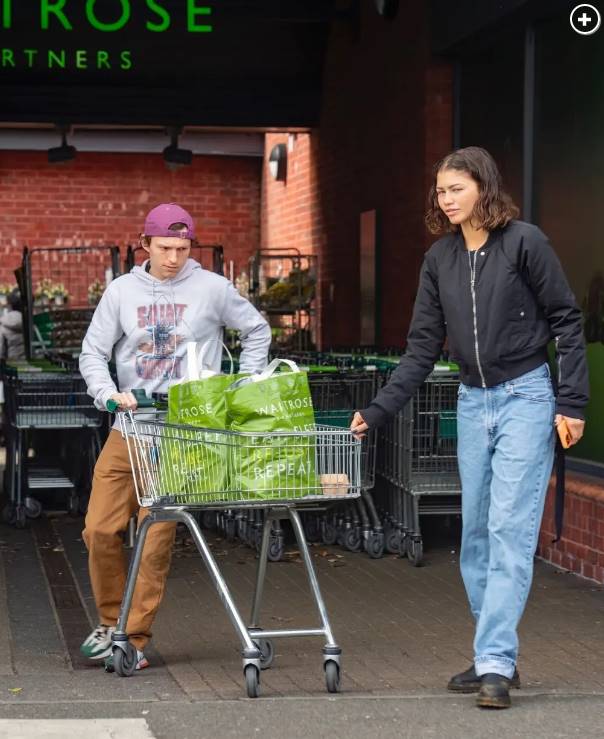 The pair also grabbed groceries.splash/Backgrid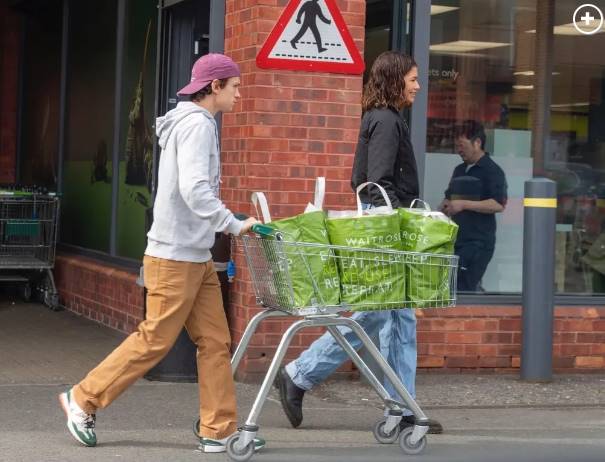 Holland matched Zendaya in comfy clothing.splash/Backgrid
Zendaya's British vacation comes months after her mother, Claire Stoermer, seemingly reacted to gossip that the "Euphoria" actress was engaged to Tom. 
In December 2022, she cryptically posted the definition of the word "clickbait" on her Instagram Story as fans speculated about a proposal.
"Clickbait typically refers to the practice of writing sensationalized or misleading headlines in order to attract clicks on a piece of content," the online dictionary definition read.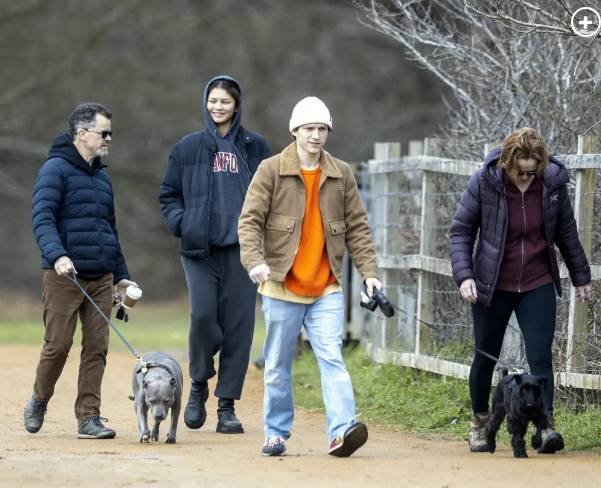 On Sunday, Zendaya took a stroll with Holland, his parents and the family's dogs.splash/Backgrid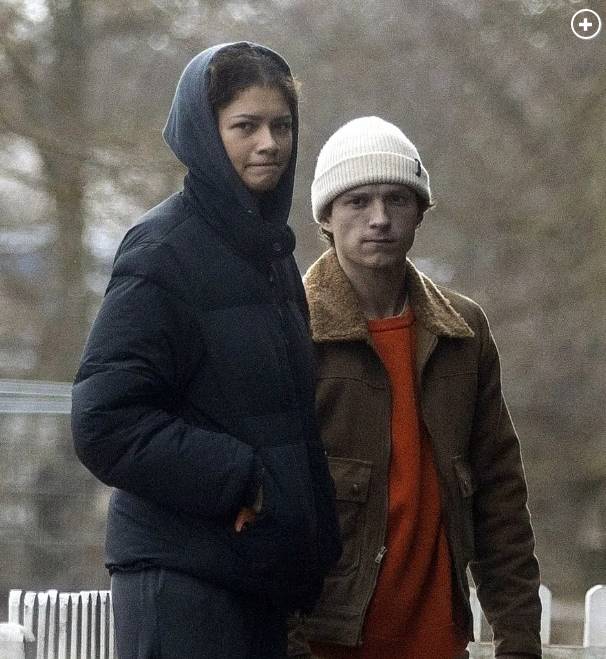 The duo is seemingly across the pond to spend time with Holland's loved ones.SPLASH / BACKGRID
"It often relies on exaggerating claims or leaving out key information in order to encourage traffic. The term is generally used in a dismissive sense," the quote went on.
Rumors of a future wedding began swirling after Twitter account Pop Hive shared a pic of Zendaya and Tom with a caption claiming they were "reportedly engaged."
For more Page Six you love …
Listen to our weekly "We Hear" podcast Subscribe to our daily newsletter Shop our exclusive merch
The account failed to share their source, but the post came shortly after a source claimed to Us Weekly that the duo's relationship was "serious and permanent."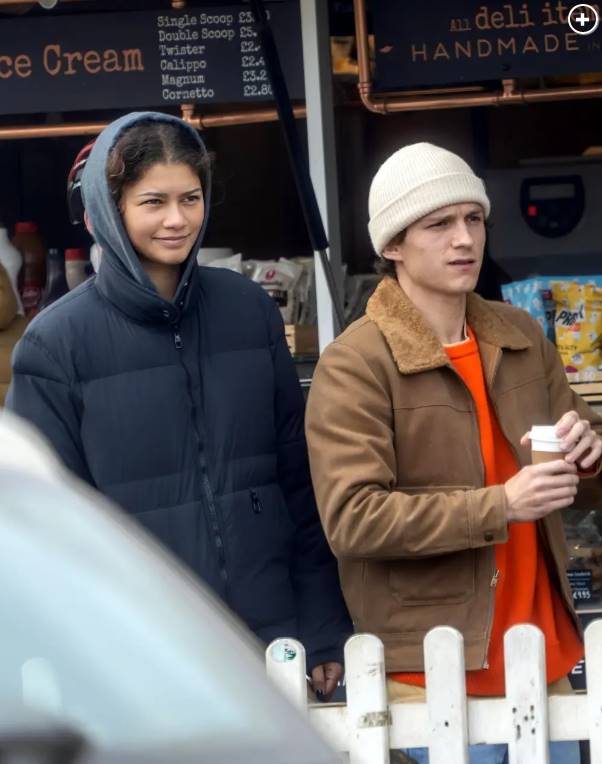 The apparent coffee enthusiasts also indulged in cups of joe on Sunday.SPLASH / BACKGRID
"They're both in settling-down mode and are absolutely planning for a real future together," an insider told the outlet at the time. 
Zendaya and Tom met in 2016 while playing MJ and Peter Parker in "Spider-Man: Homecoming."
In July 2021, Page Six broke the news that the duo — known to fans as "Tomdaya" — were dating after they were seen making out inside a car.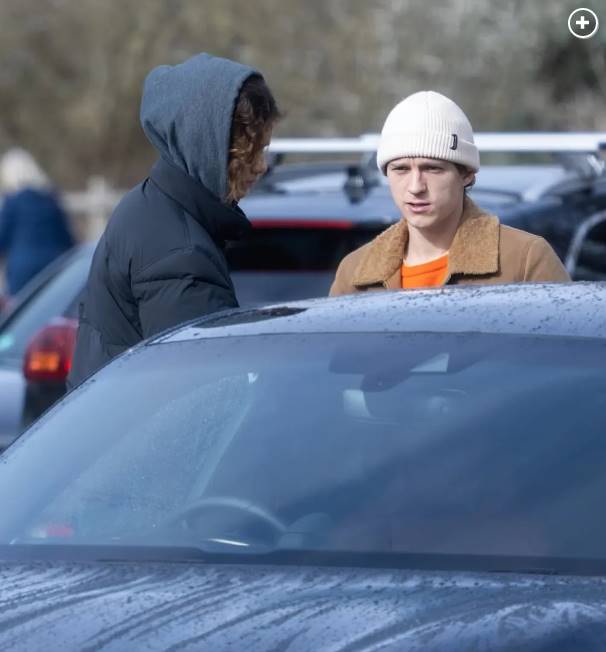 Page Six broke the news in July 2021 that Zendaya and Holland were dating.SPLASH / BACKGRID
That November, Zendaya told GQ that she was unnerved by the public's immediate interest in their love life. 
"The equal sentiment [we both share] is just that when you really love and care about somebody, some moments or things, you wish were your own," she said, calling the attention "quite strange and weird and confusing and invasive."
Zendaya elaborated, "I think loving someone is a sacred thing and a special thing and something that you want to deal with and go through and experience and enjoy amongst the two people that love each other."