Prince Harry is 'lonely,' 'isolated' one year after queen's death: expert
Prince Harry was after paying his respects to Queen Elizabeth on the first anniversary of her death.
But the wayward royal — who is estranged from the rest of this famous family — looked "lonely" and "isolated" at the event, one body language expert asserts.
Judi James told the that Harry looked as if he was trying to avoid attention as he went solo at the solemn service.
"In his very informal shirt that is undone at the neck, Harry's body language appears almost furtive as he walks quickly out of the Windsor Castle chapel," she said.
"He [creates] the message that he has made a very solitary, personal and low-key visit to pay his respects to his grandmother on the anniversary of her death," James added.
In contrast, Prince William and Princess Kate made a as they led a memorial in South Wales to honor the queen.
The Duke and Duchess of Cambridge, both 41, went to a small private service at St Davids Cathedral where they laid flowers for the queen and gave their condolences.
James said Harry's "rather lonely, isolated-looking appearance was in contrast to the more formal double act of William and Kate and perhaps emphasized the sad fact that Harry is unable to share his grief and paying of respects with the rest of his family."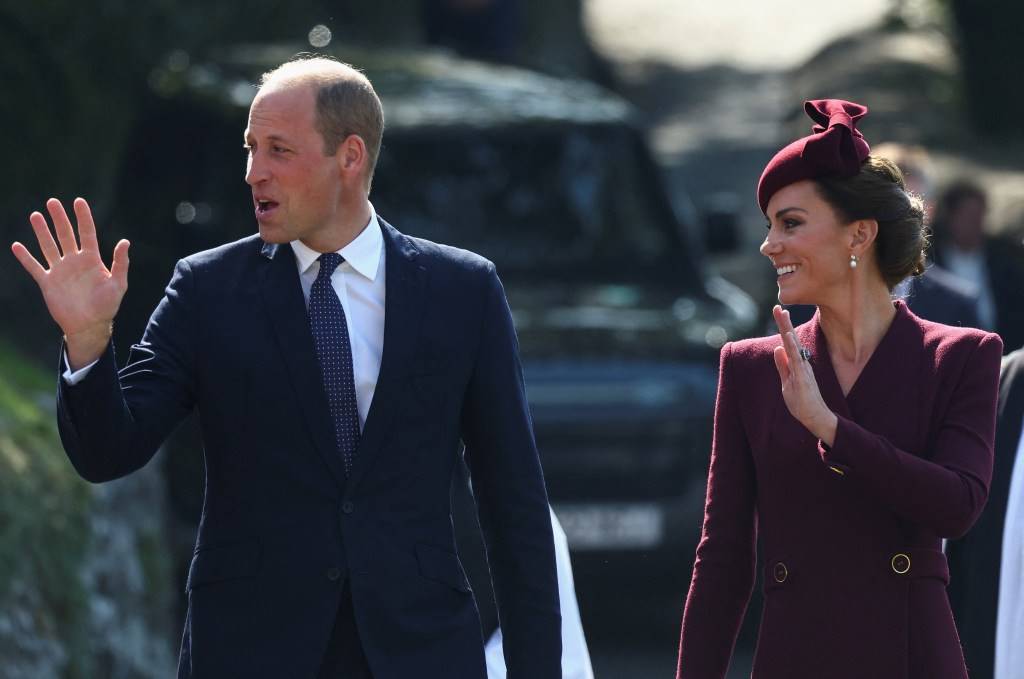 Harry attended the Windsor service without Meghan Markle had stayed behind at their home in California.
While in the UK, Harry also attended, where he at the ceremony on Sept. 7.
As you know, I was unable to attend the awards last year as my grandmother passed away," he stated.
"As you also probably know, she would have been the first person to insist that I still come to be with you all instead of going to her. And that's precisely why I know, exactly one year on, she is looking down on all of us tonight, happy we're together continuing to spotlight such an incredible community."
Meanwhile, William and Kate penned a tribute on social media commemorating one year since the death of the queen.
 "Today we remember the extraordinary life and legacy of Her Late Majesty Queen Elizabeth. We all miss you. W & C,"  they wrote on .
They also shared a gallery of photos from the queen's momentous life, including one of the empress at her Platinum Jubilee last year waving on the balcony of Buckingham Palace and snaps of herself smiling alongside the royal family.